Antico Frantoio Turchi
"Oil that nourishes, sanctifies and enlightens the life of men who humbly give thanks"
Pierluca Turchi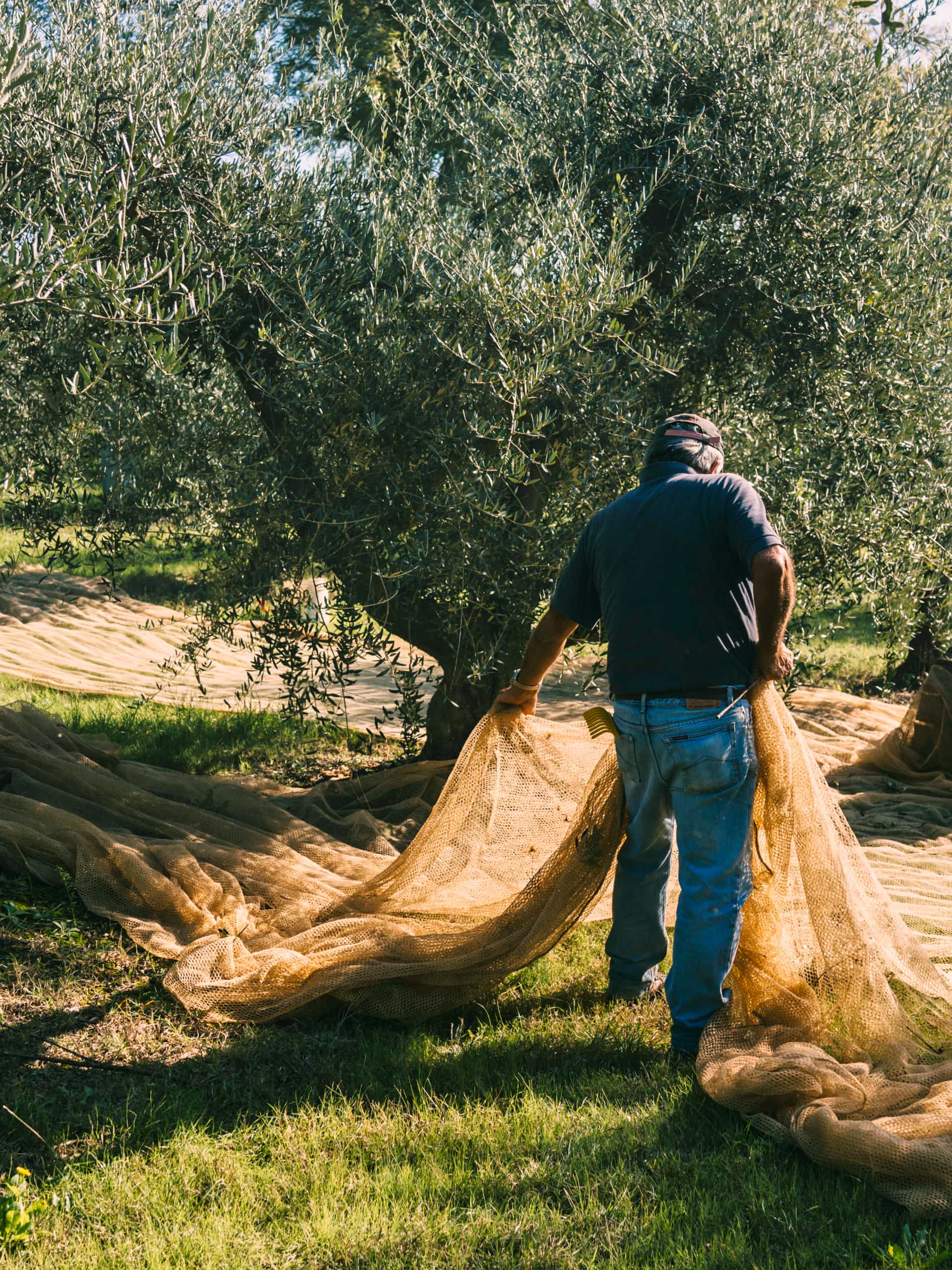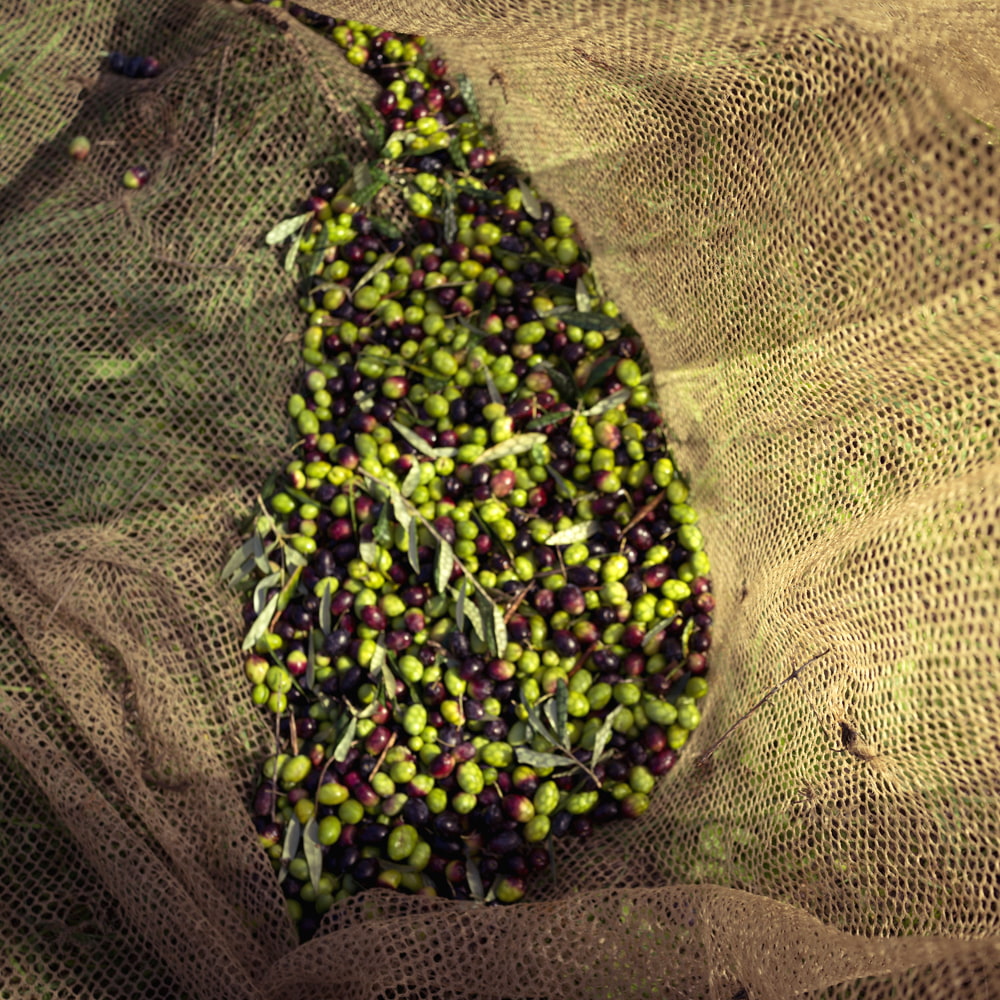 Amin Saud the Turk's olive grove
Oil, a family passion for the past 500 years
The first olive trees were planted by the forefather of the Turchi family, Amin Saud who chose this place because of the soil's fertility and the proximityto the sea whose beneficial breeze creates a perfect microclimate.
The current olive grove numbers 1500 plants, 300 of which are many centuries old. 90% of the plants are of the Correggiolo variety, a noble olive typical of our region and the main component of the Dop – Colline di Romagna oil. The remaining 10% is made of a native cultivar of Romagna with very ancient origins, the Rossina, and of Moraiolo, a typical variety of Central Italy.
O l i v e   G r o v e
The oil mill, from tradition to innovation
Advancing quality through technology
The first oil mill was built by Amin Saud. The Turchi family has kept the tradition alive across the centuries and still now produces its oil in the original mill.
The olives are picked and handled straight away to avoid maceration and oxidation effects that would compromise oil quality. The three-phase production process with state-of-the-art energy and water saving equipment – up to 80% less – ensures excellent quality and environmental sustainability.
O i l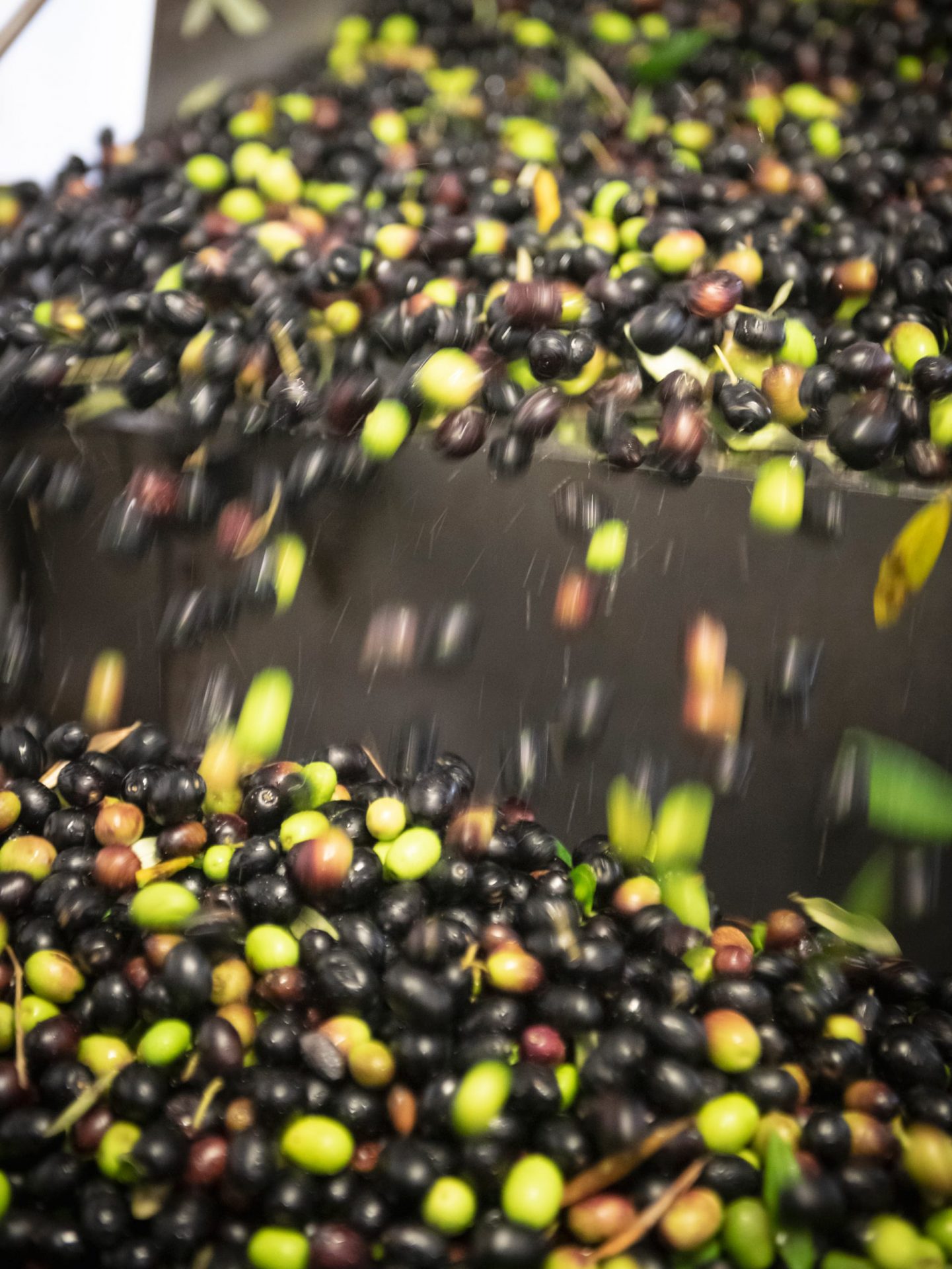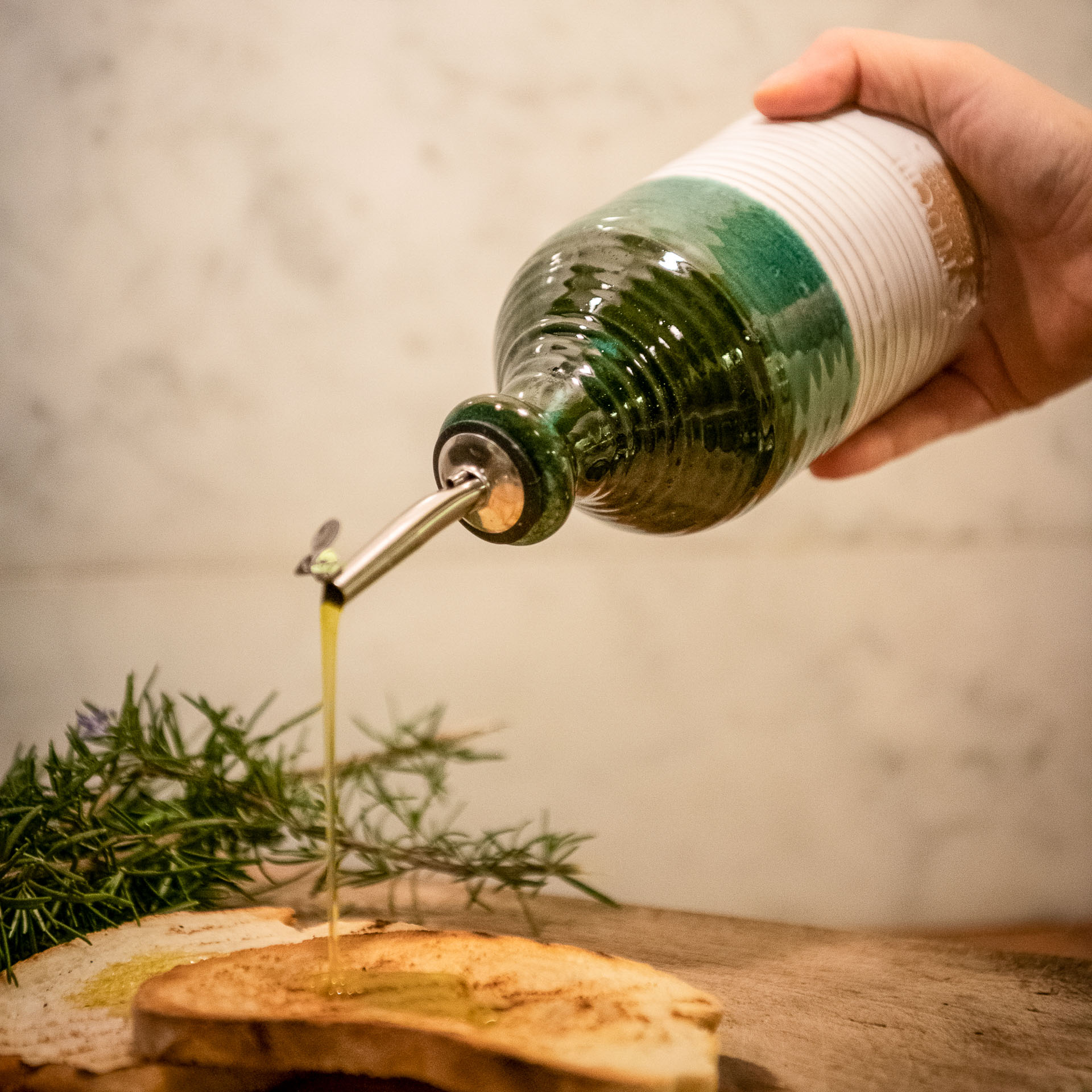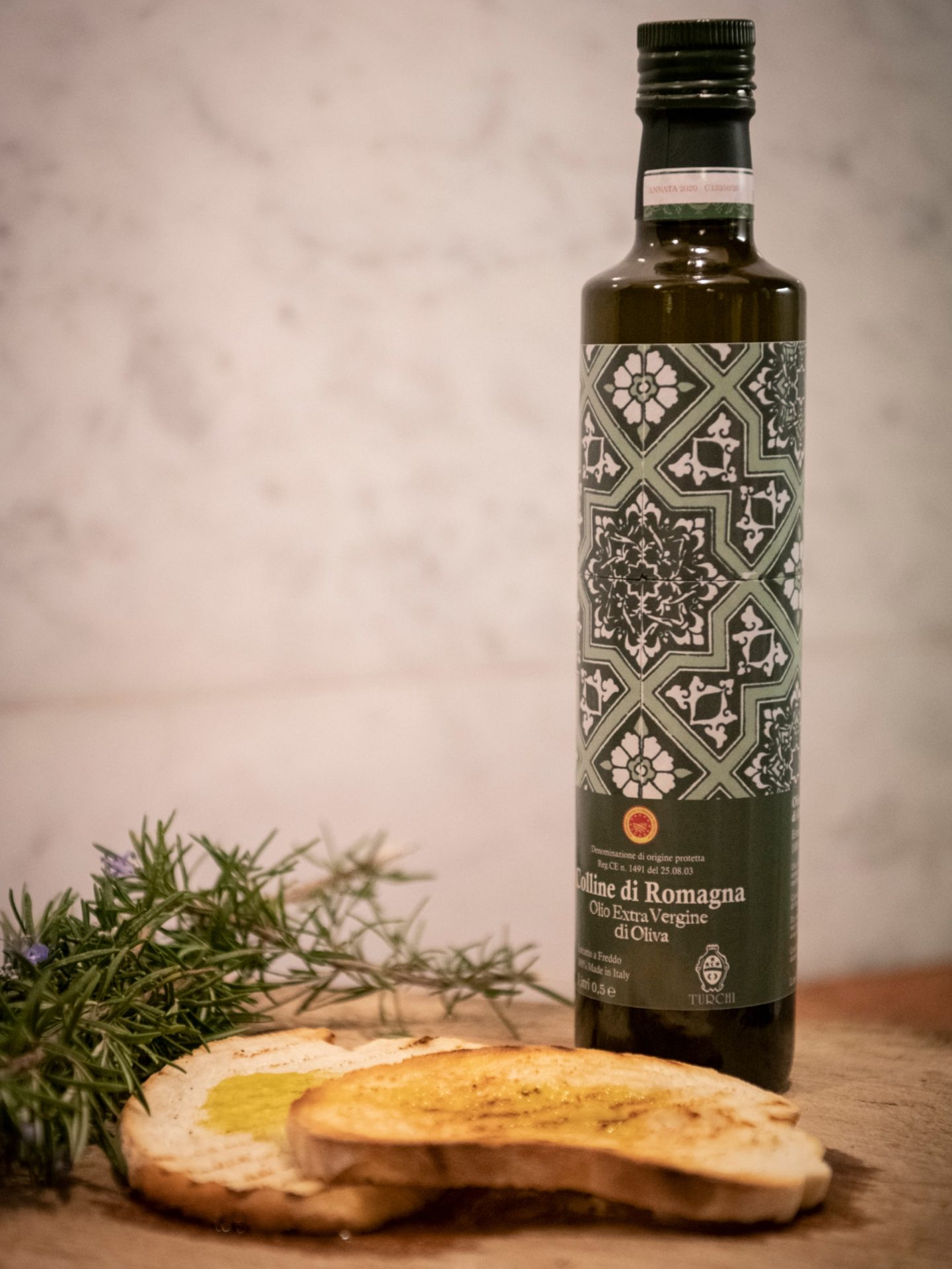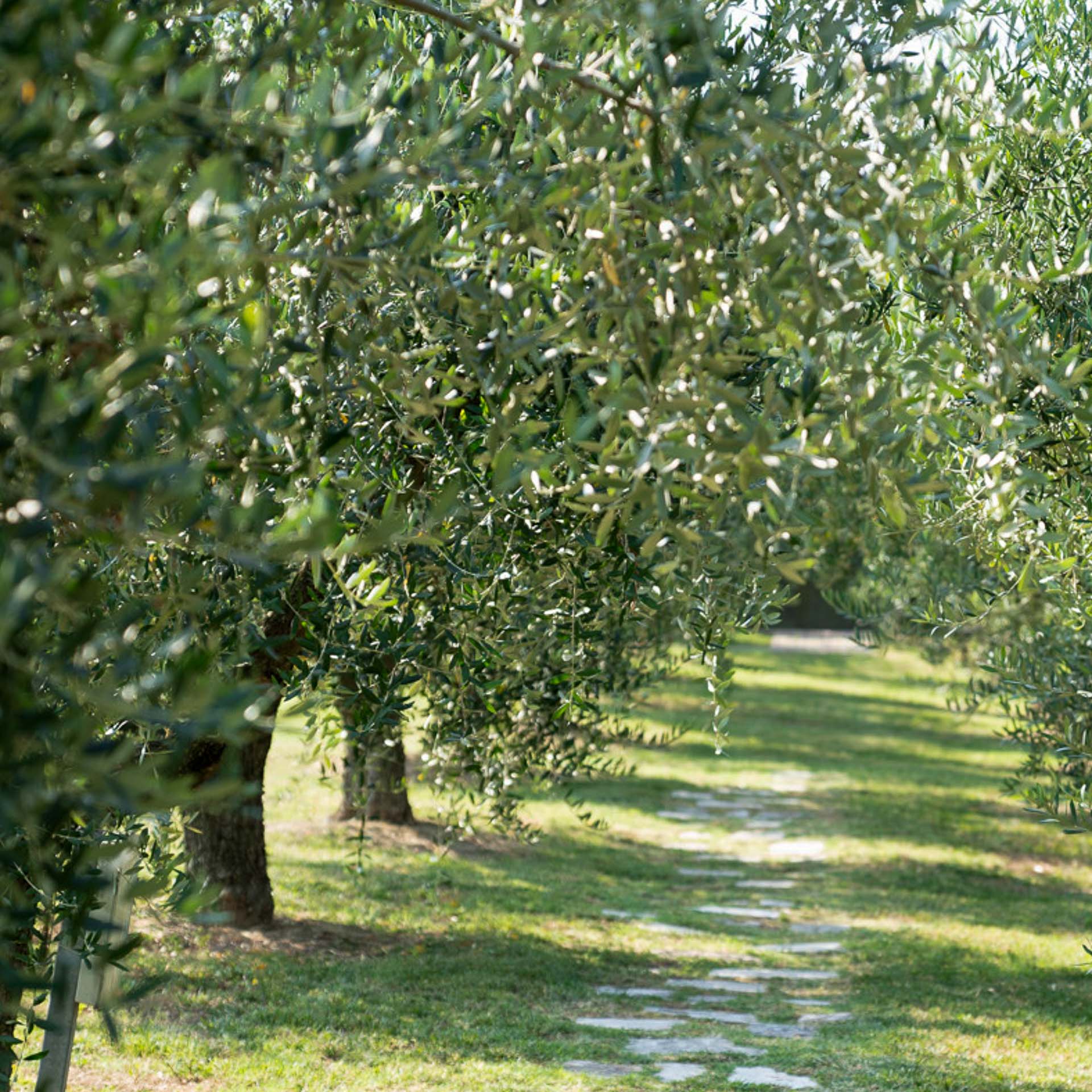 DOP Colline di Romagna Extra Virgin Olive Oil, Slow Food Presidia
Variety
Our DOP Colline di Romagna Extra Virgin Olive Oil is obtained from century-old olive trees of the Correggiolo variety (90%), Moraiolo (5%) and Rossina (5%) grown in our two-hectare olive grove.
Cultivation
Fertilisation every two years with cow manure and mulching with spontaneous vegetation and tree prunings. We don't use irrigation or parasite and disease control according to integrated farming guidelines.
Harvesting
Drupes are hand-picked in October, when they reach 60-80% of varaison (the onset of ripening, when they start to change colour) and placed in perforated plastic crates.
Production
Within 24 hours from harvest, olives are delivered to our continuous cycle oil mill, washed, grinded, kneaded and centrifugated in the three-phase decanter.
Storage and packaging
Oil is kept in stainless steel tanks blanketed with a layer of nitrogen (that prevents oxidation) and decantered to separate it from the solid sediment before packaging in dark glass bottles or cans.
Certifications
As well as being a Slow Food Presidia, our DOP oil was awarded at the AIPO d'Argento 2020/2021 contest.
When quality goes hand-in-hand with sustainability
Eco-friendly supply chain
S u s t a i n a b i l i t y
W
e place the utmost care in every phase of the production process in order to reduce our environmental impact and cut down own emissions.
In addition to using low energy consumption equipment, we allot the by-product, vegetal liquid and pomace from the process to the generation of renewable energy (biomass).
The leaves that are left over when the olives are washed and defoliated are transformed into humus and used as compost and organic fertilizer for the soil.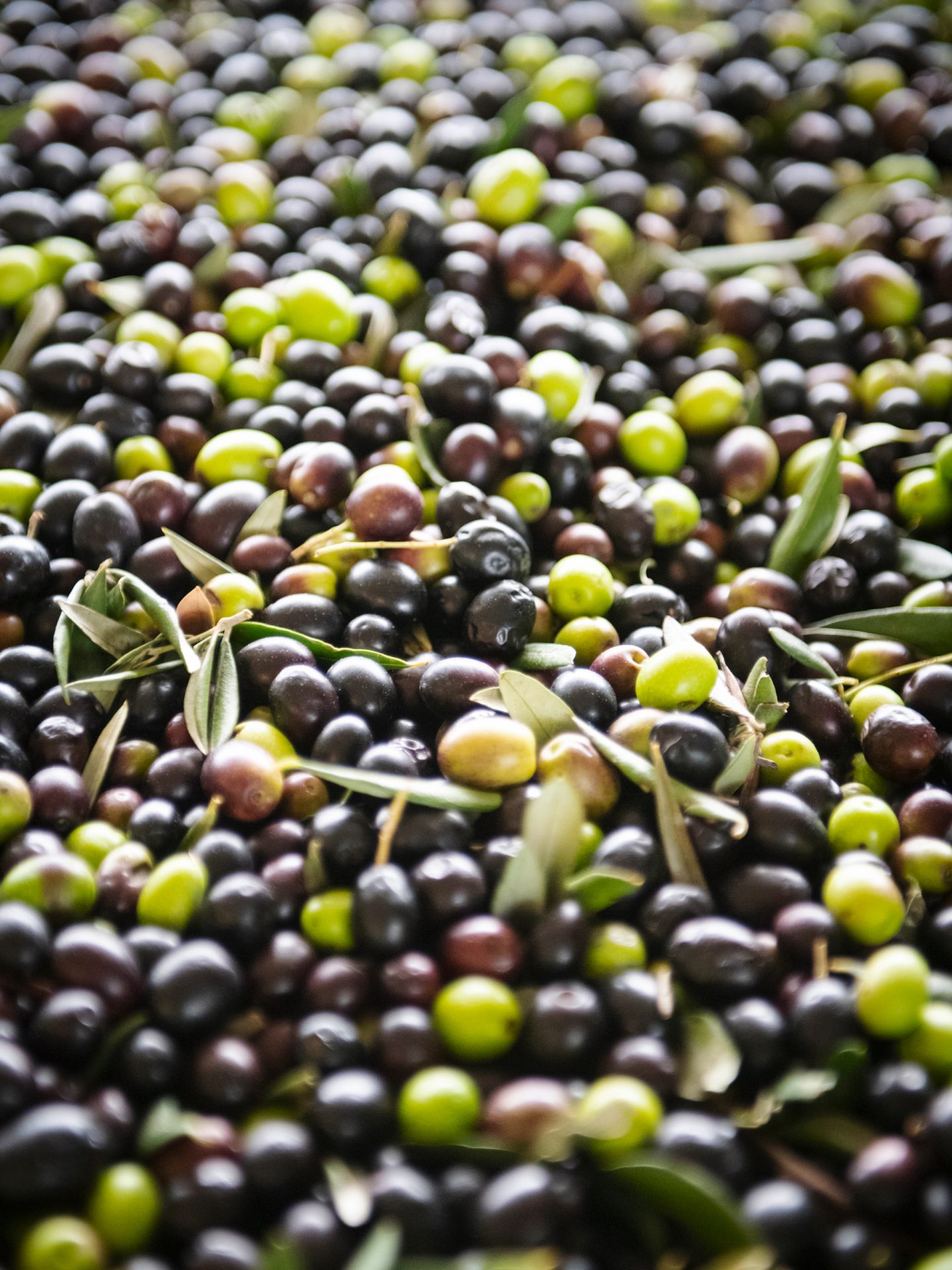 Services for oil producers
From tree to bottle
Antico Frantoio oil mill offers a third party production service. Producers can press their olives (minimum quantity 200kg) and enjoy other additional services such as bottling and mandatory labelling requirements advice.
A support and consultancy service is available all year round on WhatsApp with a weekly video bulletin.
Our technical expert can perform on-site assessments to provide advice and practical demonstrations as regards to pruning, manuring, disease prevention and treatment.
T h i r d   P a r t y