Locanda della Luna
A place where to feel at peace with oneself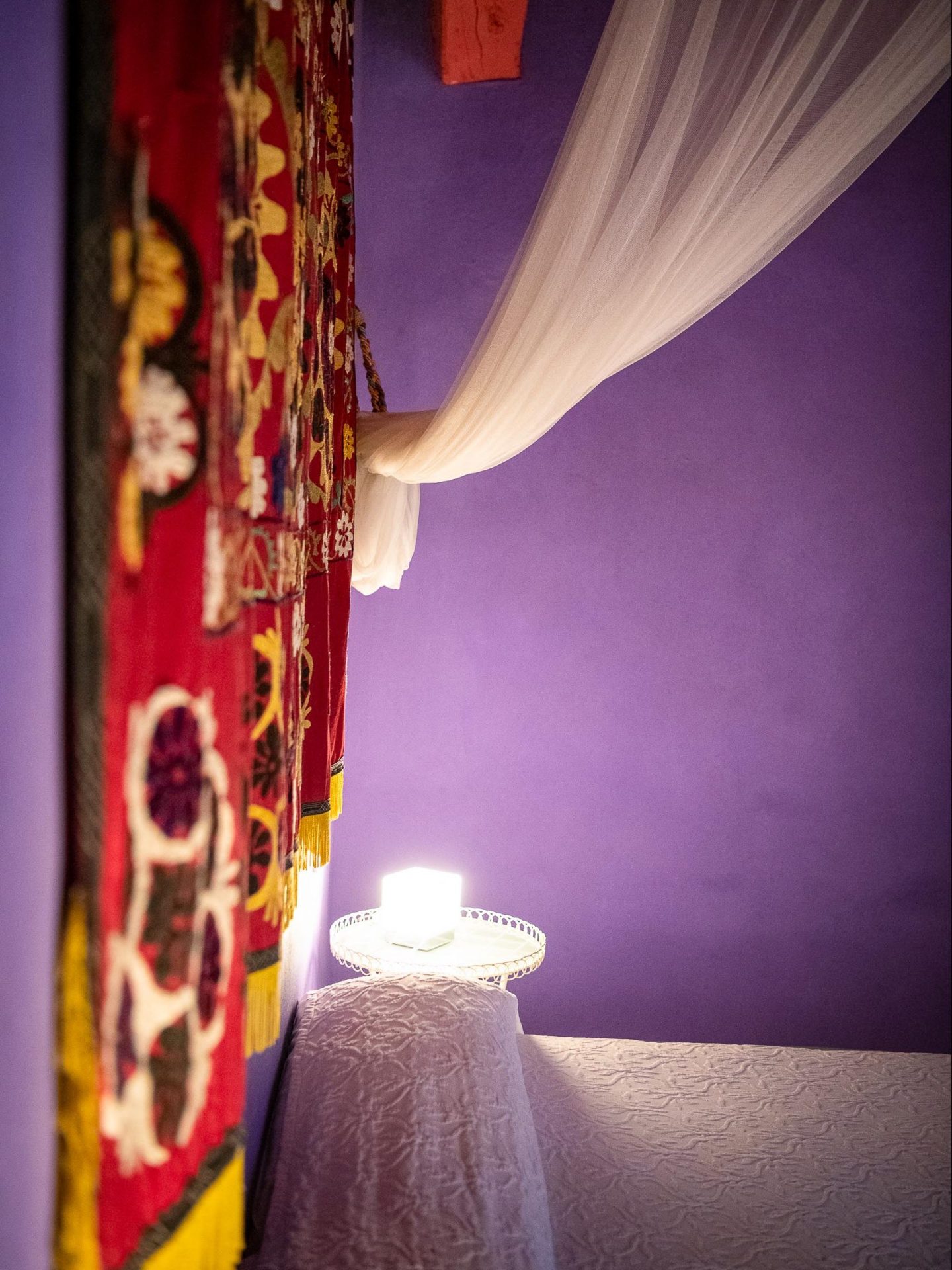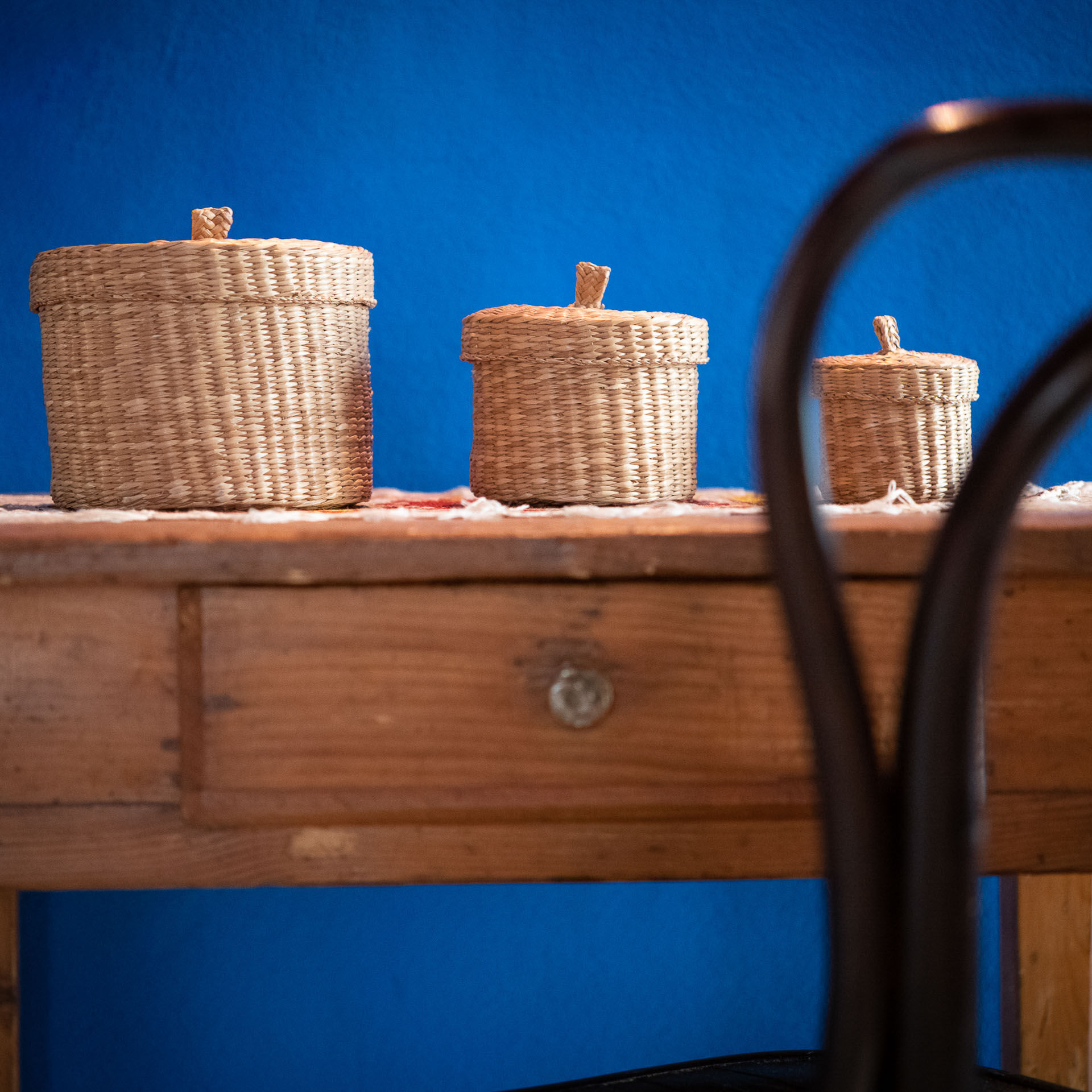 Stay at our Locanda
Regenerate in the stillness of Nature
Inside the sixteenth century walls of the building, time moves slow and quiet, to the beat of your heart's desires.
The Locanda offers 9 rooms and a two-room apartment where you can take refuge in peace and tranquility, away from traffic and hectic everyday life.
H o l i d a y s
Our rooms
The comfort you seek in a well-cared for, simple atmosphere
T
he rooms welcome you in a burst of colour and soft oriental-style rugs in honour of the family's Turkish ancestry. Each room has its own design, made unique by the rustic atmosphere and attention to details.
Private bathroom
Satellite TV
Telephone
Air conditioning
Wi-Fi® connection
Kitchen area Two-room apartment only
Ristorante della Locanda
Rediscover traditional and seasonal flavours
The Restaurant awaits you with the traditional flavours of Romagna and the day's specials that vary according to seasonal availability and chef creativity.
The vegetables, fruits and herbs as well as the oil used in the kitchen is our own produce.
R e s t a u r a n t
Wednesday – Friday  Dinner;
Saturday, Sunday and before holidays  Lunch and Dinner.
Reservations  +39 0547 665566.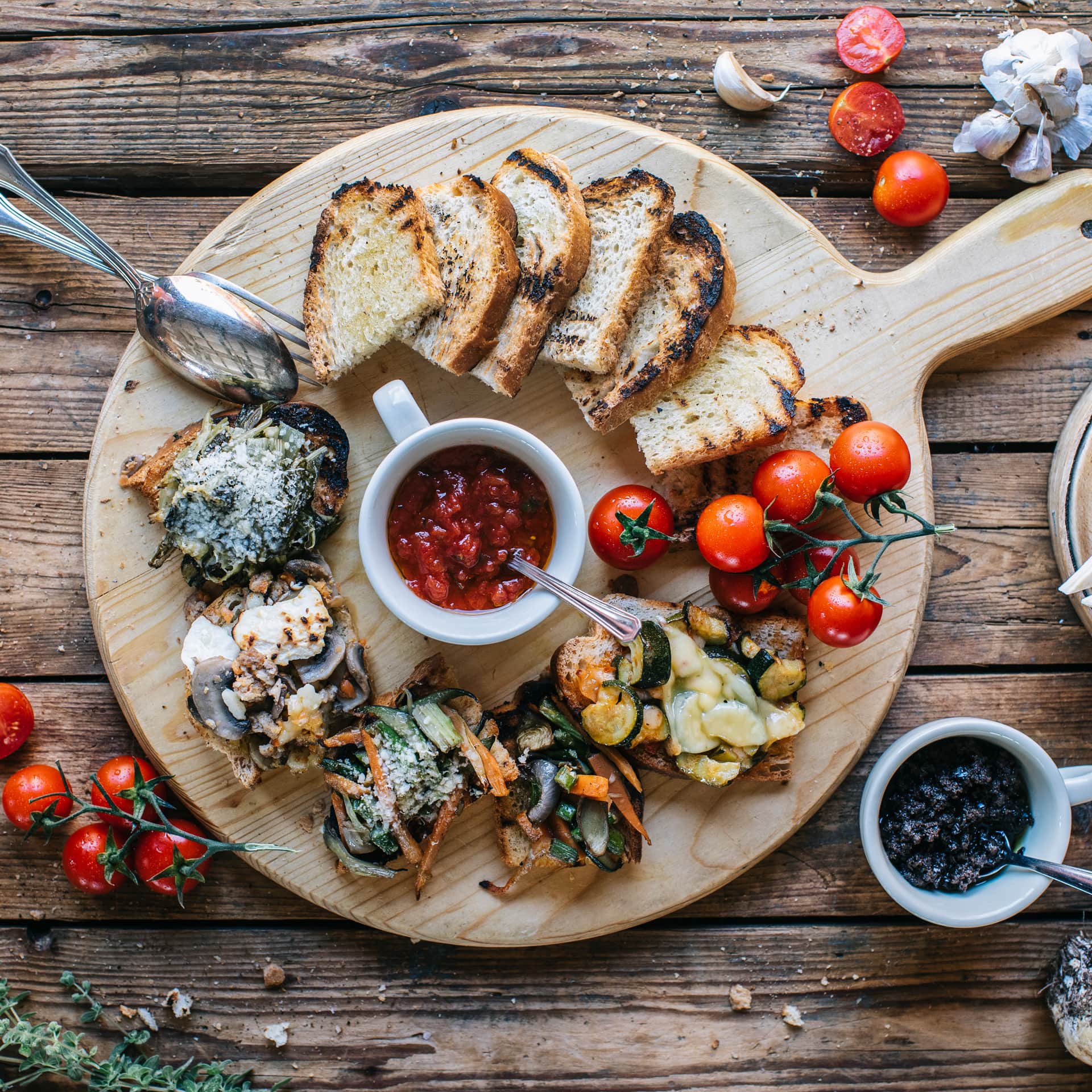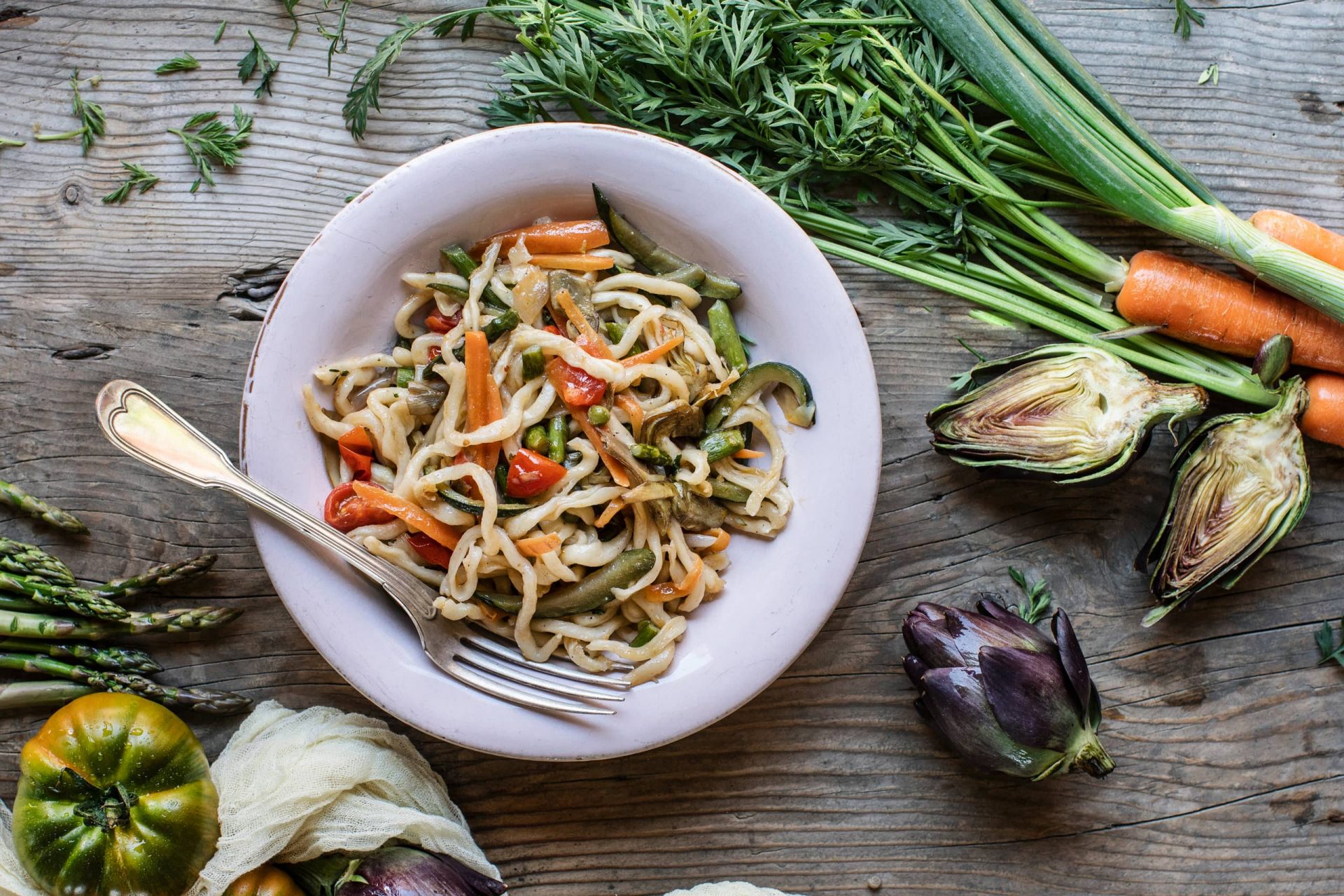 The fruits of the soil are the food of the soul.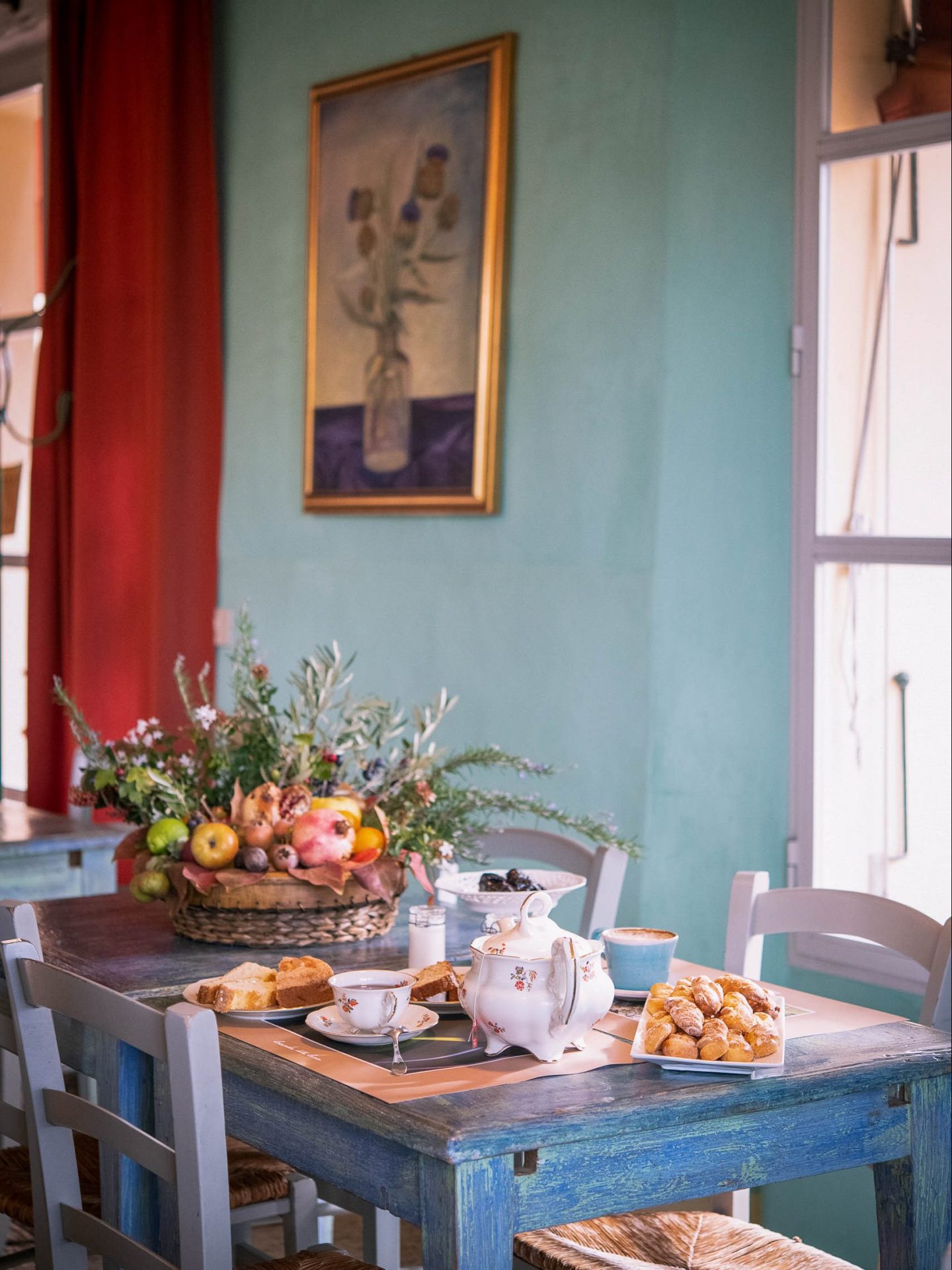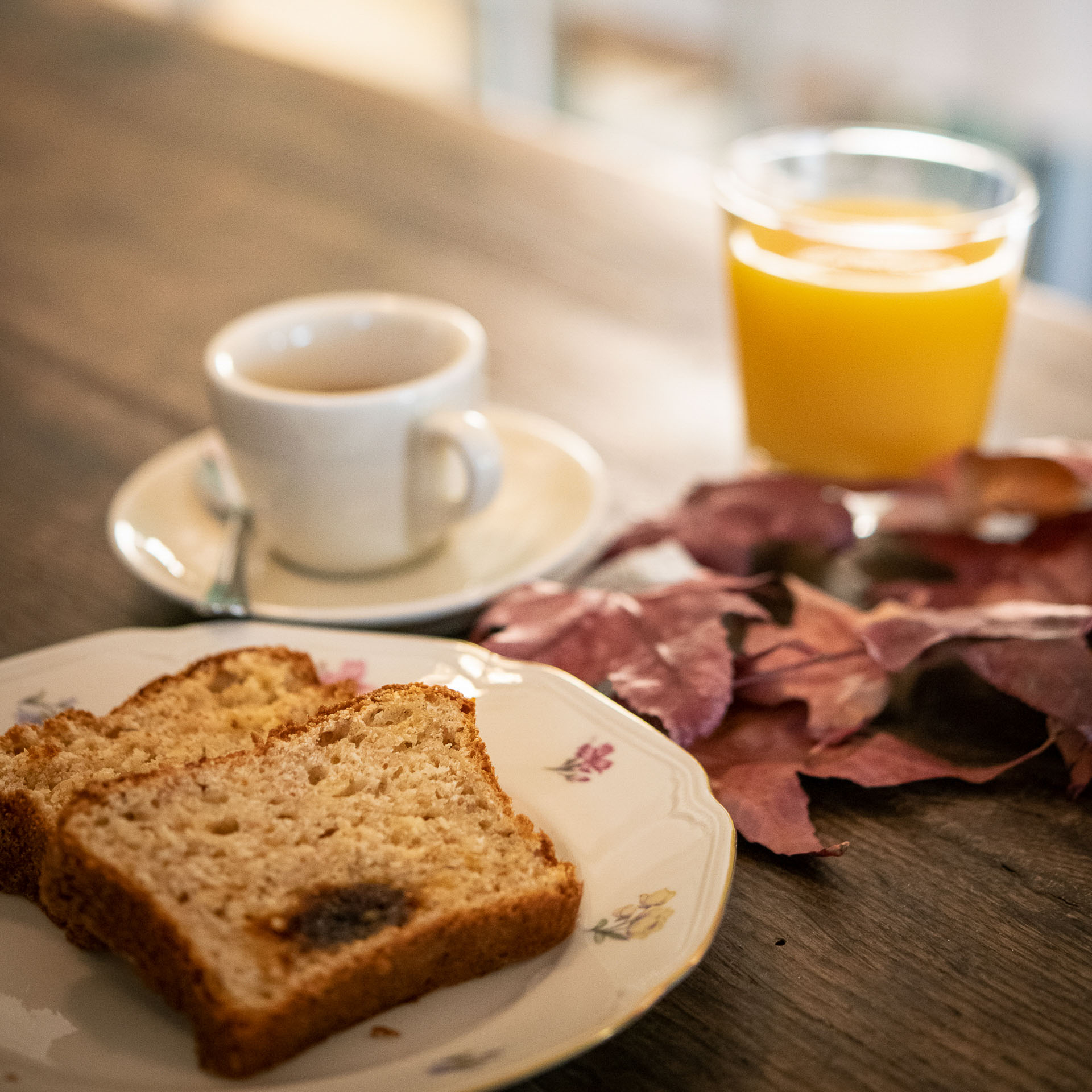 Agricaffè della Locanda
A tasty break with local products
The Agricaffè is the ideal location for lunch breaks, light meals and snacks.
All dishes are made to order with fresh produce from the vegetable garden and natural, wholesome locally-sourced ingredients.
A g r i c a f f è
T
he large green lawn in front of the Locanda houses a swimming pool with sundeck for our guests. Entrance is permitted to a limited number of outside guests. The €23.00 fee per person (adults and children) includes the cot and a small tasting of our typical products that will be delivered to you upon arrival.
June – August  9am – 7pm;
Constant pool depth  1.40 mt.
Free entrance for children below 2 years of age.
Animals not admitted.
The use of inflatable toys is not permitted.